July, August 2000 | Jaroslava and Petr Kraus
Scandinavia and Finland 2000
I finally convinced the woman that there would be no such cold in the north, and moreover: home is from the top of the globe downhill. So on Sunday, July 16, we set off.
Our son took us early in the morning by car to Marktredwitz and by evening they took the train to Rostock (very cheap even with bikes). Then 14 km by bike to the port and overnight ferry to Trelleborg. Finally, for at least the next four weeks, we finally sat on our bikes and headed north on a beautiful sunny day. Unfortunately, the sun accompanied us only sporadically for the rest of the trip, on the third day of our cycling it started to rain.
We simply, unlike our previous trips, were unlucky with the weather and enjoyed the rain to an unprecedented extent. We didn't give up and drove and drove: through southern Sweden to Stockholm, then along the shores of the Gulf of Bothnia, from Örnsköldvik northwest to the magical Vindelälven River, from there to the Silver Road - Road No. 95, which we soon reached Bodø in Norway.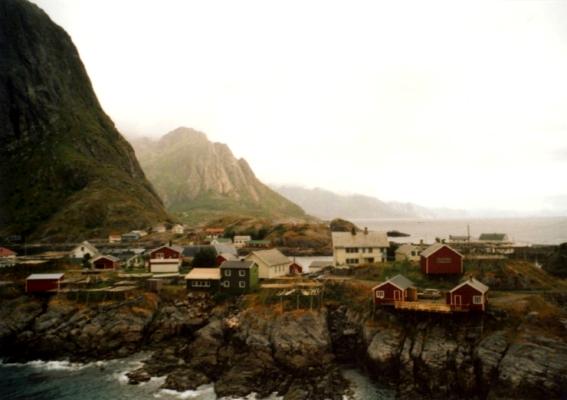 It took just over 4 hours by ferry to Lofoten and then back to the seats. If only it still didn't rain! The end of the third week was approaching, and it was time to think about the way back. That's why we shortened the Lofoten route through the Vesterals a bit through a new underwater tunnel (by bike, of course)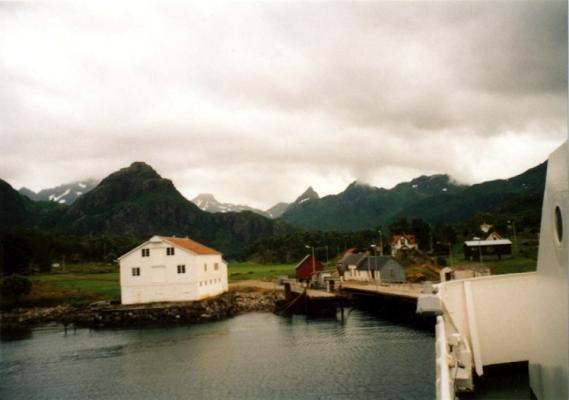 and by ferry from Hanøy to Kalljorda. On the way to Narvik, we were slowly (too slowly) approaching home. In Kiruna, Sweden, we looked at the e-mails we received and found that the planned ferry had not left Helsinki (cheap seats occupied until September). What's next? Back in Sweden, it's too far, we just didn't want to devour miles on the main roads and the trains are quite expensive there.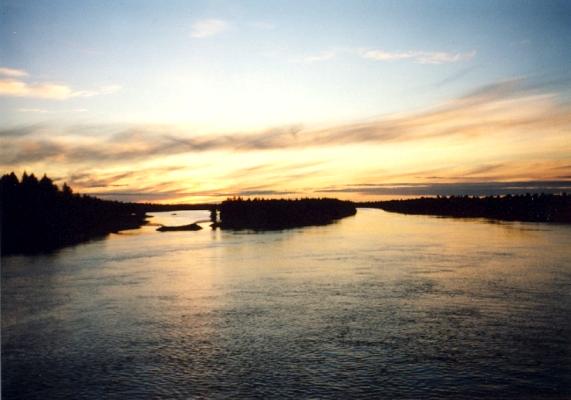 So through Finland with the risk that we may not get home in time at all. In the end, it worked out: on the afternoon of the last, fifth week of vacation, we boarded a train in Suonenjoki, and the rest of the journey through Finland to Helsinki, we took the train. On Wednesday we took a ferry to Tallinn and a bus to Vilnius on Thursday morning. On Friday morning, another direct bus to Prague, where we arrived on Saturday, August 19 in the morning. 30 km by bike to my parents could not scatter us to Kladno, but on Sunday we preferred to take home to Přimda by car.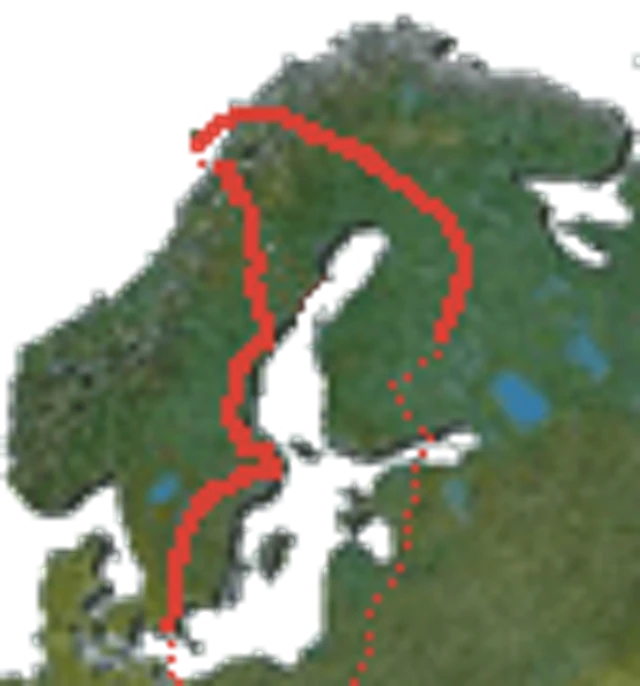 In 30 days we cycled around Scandinavia and Finland a total of 3800 km. It was wonderful, but we have enough for a year.
Translated by Google