"If the well-being of your children is at your heart, let them experience a little cold and hunger" (Chinese proverb)
Traveling with grandchildren II
About bigger expeditions with grandchildren - on bikes, boats, cars ...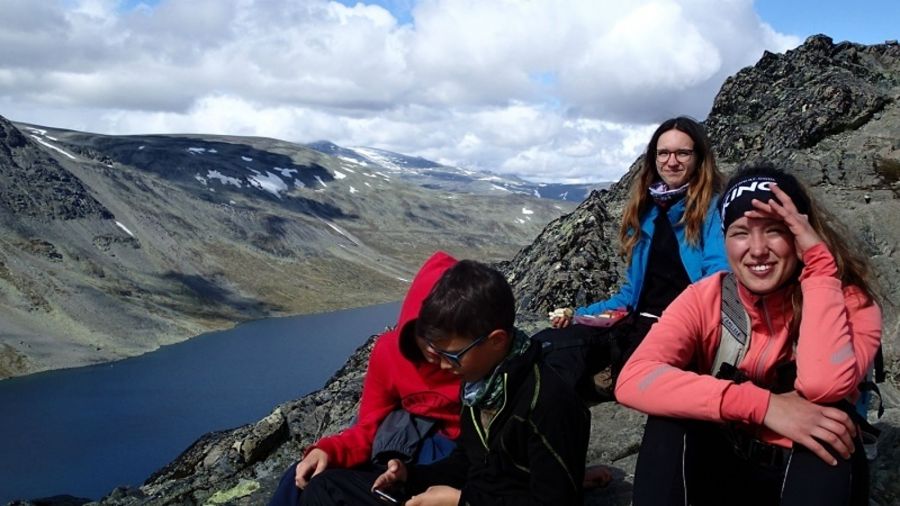 Norway 2019
So far, the last and in terms of number of participants the largest expedition. In order for the grandchildren to enjoy what they did not yet know, we chose to transport the car by ferry from Rostock to Trelleborg. Along the way, we used Airbnb accommodation in addition to accommodation on the ferry. In Norway, we slept at my friend Peter's cottage.
A few days later, Jakub and Ramon arrived with a plane from home (from Switzerland) and a rental car from Oslo. We had bikes with us, for Jakub and Ramon I put bikes together from Peter's garage. In return for the accommodation, together with Jakub, I installed a device for remote control of heating by telephone at a friend's cottage.
I still had Jakub on hand. I could barely make it during my stay. It took me at least a day to figure out how well connected the energy network in Norway is - in a triangle! I remembered the basic knowledge of school. Cuba, who studied in Switzerland, did not even know about such a grid connection. Therefore, we involved everything temporarily and during the special 3-day November trip, I had to remake everything.
Translated by Google
---